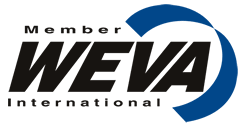 Take your heart on an emotional roller coaster for a lifetime!
When you watch the video of your vows being spoken, your memory explodes with applause, smiles and tears.
Years from now, you have fun seeing everyone as they looked on your wedding day. You may even have children one day who will never tire watching their Mom and Dad say "I Do!"
Moments in life are fleeting at best. Our videos capture the magic and emotion of the moment and paint them on the canvas of professional video. Whether you are planning a wedding, having a birthday, planning a music video or film, wanting a video edited or a commercial made, The Perfect Video is the answer.
Make a moment last a lifetime. Contact NorthPro Video today.
Our DVD format of choice is DVD-R as this is currently the most compatible with home DVD players (96.74% according to CDRinfo). Packages include editing, custom titles, Dolby Digital sound and individual graphics designed covers for your DVD or VHS copies. All editing and DVD authoring is done in our facility in Rhinelander, WI with the DVD menus being fully interactive. (Non-interactive DVDs also available)
It's important to contact us early as we shoot a number of projects and sometimes have several going at the same time. We don't like doing that with your wedding, however. That day demands our full attention and you get it. Contact us today to discuss your plans.
Every moment of your big day should be something special. And when the event is captured and preserved on video you can experience it again and again.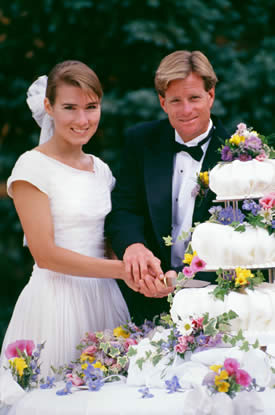 NorthPro Video can help keep that magic alive with a quality DVD, tailored to YOUR needs.
We examine all your plans and set up the shoot according to what YOU want, when you want it. That's the secret and the reason we don't offer "packages" like many other services do. Our "ala-carte" approach provides many choices and price options.
Your wedding is a celebration of your love. All of the most important people in your life gather out of love and respect for you. Your vows are made before these honored guests because you care as much about them as they care about you.
A wedding video is also a great way of bringing families together. With over 20 Years of video experience, let NorthPro Video be there as well.
We videotape your day with the quality of 3 chip digital recordings. While that may not seem important to you now, it will when you see the finished product. The images are broadcast quality and all editing is done on state of the art, nonlinear equipment. Audio and music are captured and recorded in Dolby® Matrix Stereo to add to the sense of realism.
Our expertise behind the camera comes from years of television news and shooting outdoor programs. What does that mean to you? Good question. It simply means we're ready for anything spontaneous. That experience proves invaluable when you capture the flower girl kissing the ring bearer or the look in dad's eyes when he sees the bride in her dress for the first time.
A wedding is filled with moments of magic that seem to slip by so quickly. Our wedding videos capture these moments with incredible quality and do so at affordable prices.
Our pricing starts at $600 and that gives you four hours for the ceremony. We typically arrive early to take in the preparations by the bride and groom. There are plenty of opportunities for candid shots here and they add a wonderful dimension to the finished product.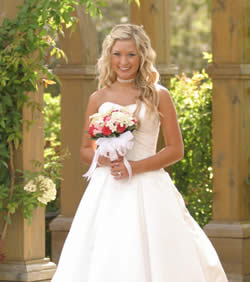 Well in advance of your wedding, we'll discuss in detail what you'd like to capture on tape. Usually, these popular events include:
Departing the church
The limo ride
Pictures after the ceremony
Dinner and/or reception
Candid interviews
Video/music montage
Still picture montage
Once we determine what you prefer, we price it out and stay flexible to work within your budget. To give you an example of a "full coverage" shoot (usually 10 hours) the cost averages $1500. This includes the editing and two digital DVD masters of your special day. Additional copies are available for $12 each.
Video Samples
To give you some idea of what NorthPro Video can do for you, we have put a few video samples online. We recommend that you have a high speed connection to view these video clips (DSL or faster). To play a video click on the video title in the playlist in the video viewer below. Please remember that these clips have been compressed for web delivery.